Save the Lars Homestead
We have restored this iconic movie location for the fans!

12h June 2012
New Website Online
Please be advised that this website will no longer be updated. We have created a completely NEW WEBSITE at with loads of photos and videos at http://www.markdermul.be/savelars, so please update your bookmarks.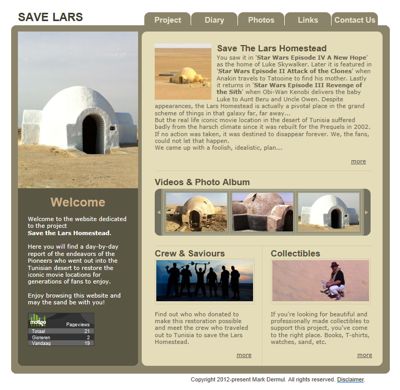 May the Sand be with you!









11h June 2012
More press coverage
Listen to this interview on the ForceCast with project lead Mark (starts at 1h50min) and read this newspaper article about Coxie. Enjoy!









8th June 2012
ITV Wales interviews Saviour Terry Cooper
One of the crew was just interviewed for Welsh national TV, can you believe it? Check it out here!









6th June 2012
Reports online
You can read quite a few reports (sometimes with photos) of our trip on the following sites: Rebelscum, The Force.net, Krypton Radio, Regent Times, Dave Dorman's site, Candy Jar Blog, Kangazang Blog, Wales Online, Galaxie Star Wars (French)









4th June 2012
New website coming soon!
We are currently hard at work sifting through the thousands of photos that were taken for the completely new website devoted to this project! Here is a small teaser: the crew at the igloo at sunset, after the work was done.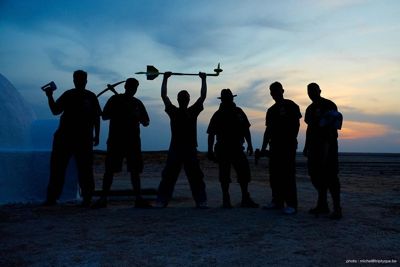 We hope to launch it before the end of the month
. Stay tuned!









2nd June 2012
The Lars Homestead has been saved!
Yes, we did it! We have restored the Lars Homstead to its full movie glory. In the coming days, we will release a whole bunch of photos and even launch a completely new website to tell our tale. And what a tale it turned out to be!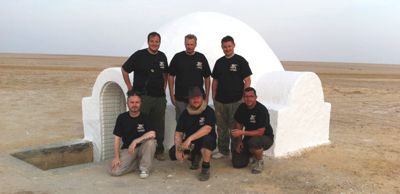 B
ut for now, make sure you check out our FACEBOOK page to see daily updates, photos and videos. These will keep you longing for more, but we will get to work on that soon. Promised!