news
28.07.2013 Save Lars Whisky!
In 2013, in celebration of saving this iconic movie location the year before, I bottled an aptly named Save Lars Whisky, a Bruichladdich 20 Year Old from Islay. The limited edition of 100 bottles sold out in less than a week! A second fan edition is therefor already in the planning! Read all about this fantastic whisky on www.markdermul.be/savelarswhisky.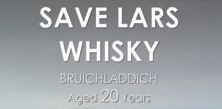 02.06.2012 The Lars Homestead is saved!
In 2010 we started a project called Save the Lars Homestead, a fan based effort to save the iconic movie location from Star Wars where Luke Skywalker grew up, deep in the Tunisian desert. In May 2012 we went out to Tunisia and fulfilled that destiny. Read all about this out-of-this-world adventure on www.savelars.com.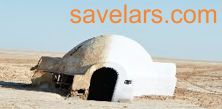 about me
My name is Mark Dermul. I was born and raised in Belgium,where I currently reside. I am the father of three children (Sarah, Amber and Kobe) and live with them and my partner Sofie in Ghent.

I'm Teamleader at the Busincesscredit Center of ING Bank in my professional life, but like to tinker behind the computer screen in my free time. This website is proof of that. I also love travelling (you'll find that out too) and am an avid fan of Star Wars ever since I was a kid. I saw A New Hope at the age of 7. It never went away and became an important part of my life. My Star Wars autograph collection is among the most complete in the world... no, really!
In 2009 I started collecting whisky, Auchentoshan in particular. I have tasted close to 1800 whiskies and published 60 tasting videos on YouTube. In 2013, together with my buddy Imanuel Dijk, I bottled my own cask, a Bruichladdich 20 Year Old, aptly named Save Lars Whisky.